---
Winemaker Kimberly Hatcher
After a decade of serving as a San Francisco firefighter Kimberly explored her passion for winemaking with the 2009 vintage. Anticipating the next chapter in her life she sought out and found the embrace of the winemaking community. Dedication and persistence allowed her to juggle a full time career within the fire department while at the same time developing her talents in the cellar. Trading shifts at the firehouse and consolidating vacation time for the harvest season provided the time needed to walk vineyards and work in concert with some of the most celebrated growers in both Napa and Sonoma. Working closely with farmers who understand the winemaking side of vineyard management and don't mind when she walks the rows day after day, Kimberly lives by the old saying from grower Kent Ritchie "The best wine starts with soil imprinted with the winemakers shadow".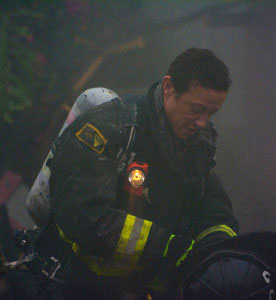 I have to thank the man who gave me my start. Russell Bevan extended his tutelage, taking a chance on a woman with no experience in winemaking. He told me that when we first met, my passion for my job and family gave him insight into my work ethic and dedication to everything that I do. And I am sure it didn't hurt that I loved his wine! I worked hard and asked every question that came to mind in the winery and in the vineyard. Russell had the patients of Jobe and opened up opportunities that might have taken me years to find otherwise. For this I will forever be grateful.

With Gratitude, Kimberly Hatcher
My Grandmother, Mary Morgado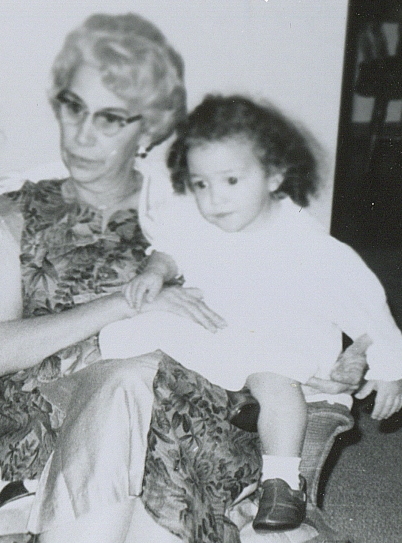 I recall watching her interact with people and always speaking and carrying herself with confidence. I never saw her walk with her head down. She always smiled and greeted anyone coming into her home with warmth and openness. The mailman, which she knew for 20 years, got a fruitcake every Christmas and she always made the sign of the cross when she drove by a church. If she was not baking bread or rice pudding, she was working in the garden or on her YoYo quilt. Mary Morgado was a strong, spirit filled woman who lived life fully and loved us unconditionally.
I remember one hot April morning while hunting for Easter eggs with all of the other grand kids, I burst out into the yard ready to win! I was in a dress, which I hated, long curls that my mother spent too much time on (now falling out from running around trying to find all the eggs) and my little 5 yr old face, red and covered in perspiration .
I had more than most and I remember finding one egg in the crook of a tree, reaching for it only to hear my grandmother say, "Kimberly, you have so many already. Let someone else find that one". I was too young and headstrong to understand why she would not let me have the egg in that tree. After all, I found it fair and square! I did as I was told, but pouted for a good while afterwards. Eventually I sat on the floor and pulled the plastic grass out of my Easter basket, uncovering all the candy on the bottom I forgot all about that egg. I tore open the cellophane on my chocolate bunny with piercing focus. Half-way through that newly earless and tailless bunny, my grandmother came up and gave me a hug and a kiss. I offered her some of my chocolate, now melted and soft. She took both of my hands in hers, took a bite out of the bunny and kissed my gooey fingers. As she walked back to the kitchen she was chuckling. When I was young and full of mischief, my grandmother kept me in line, but she never tried to squash my spirit.
Much later, when I was in the 7th grade, I got into an argument and pushed a girl on the school bus. I don't recall what we were arguing about, but unfortunately the problem literally followed me home. About 30 minutes after I got home there was a knock on the door and my grandmother answered it to find a very angry woman with the girl from the bus under her arm. She was waving her other arm and yelling at my grandmother, obviously very upset.
My heart started to pound 1) because I knew I was going to get in huge trouble and 2) because this woman was yelling at my grandmother and it was making me mad. After a few minutes of this, my grandmother told her that she would take care of it and promptly closed the door in the woman's face. She was not rude and the door did not slam, but she stopped that woman in mid-sentence. I thought that was so cool! Grandma took me by the arm and led me to my room. She very clearly and strongly looked me in the eye and expressed her disappointment in me. (I seem to recall a whack on the behind somewhere in there.) I cried myself to sleep. Not because of the scolding, but for disappointing her. The next morning when I woke, she was in the kitchen making sweet bread and asked me if I wanted to help her. "Yeah!" It was fun playing with the dough…and getting to eat hot bread right out of the oven was heavenly. And so was her unconditional love. As I recall this story, I have to say that this must have been my first lesson in letting go, and moving on. "Thanks, Grandma".
Mary Morgado wore black leather gloves when she drove her Falcon, smoked cigarettes and drank Chardonnay. She gave my mother grief for not having my father's coffee ready in the morning, and she made me wash my hands after playing with the dogs. Through the good and the bad she lived an honest life and always expressed her gratitude for all that she had. Her family was everything to her, and I am proud to have her blood in my veins. My wine is named for my amazing grandmother; a woman who influenced me more deeply than any other person in my life. Morgado Cellars represents her passion for life and how, even through adversity, she found something to be thankful for. Her hand will be on every bottle of wine that I make.
I love you, Grandma.